Alicia is a Public Health Sexologist, with a professional goal to normalize sexuality conversations, across the lifespan, through insightful community health education and professional development experiences. Alicia is passionate about sharing the importance of understanding the public's total health is impacted by the wellness of one's sexual beingness and sexuality.
As a Public Health Sexologist, Alicia loves educating communities about the things people do not want to talk about--SEX and SEXUALITY. To uniquely service the community-at-large, Alicia merged her love of public health education and the multifaceted support of sexuality studies. Alicia obtained a Master of Education degree, specializing in Human Sexuality Studies from Widener University (Chester, PA) and a proud graduate from the Department of Public Health Education at North Carolina Central University (Durham, NC).
---
---
With over 10 years of working in the Public-Sexual Health field, Alicia has experience in both nonprofit and government sectors. 
Her experiences include:

• Developing and coordinating community health education programs;
• Organizing and coordinating sexual health conferences and other community, social health events;
• Managing health education programs; and
• Creating holistic sexuality education lessons and curricula.
• Teaching and training adult learners sensitive topics, using experiential, appropriate pedagogical methods.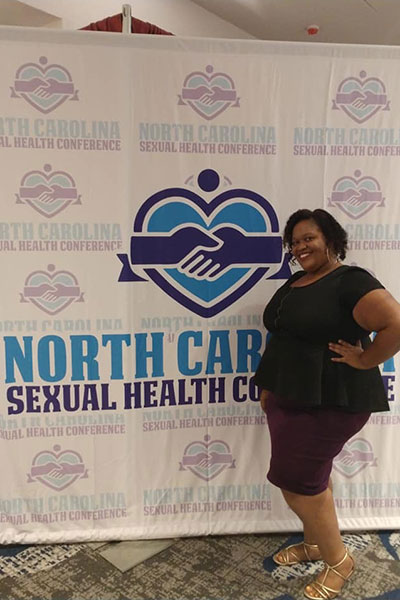 To continue the work and expand her reach to provide sexuality education for all, Alicia created BeFree Wellness Education & Consulting. Alicia is passionate about educating the masses through the integration of sexuality and public health theories and methods within traditional sectors. BeFree Wellness is dedicated to addressing sexual health disparities consuming Communities, daily.
Alicia believes Freedom lies in the power of communication and knowledge. She hopes her work in the field of Sexuality Health Education will free people from the bondage of oppression and lack of knowledge... She wants people to "BeFree of ignorance. BeFree of fear. BeFree in knowledge."
---